Teen Drug & Alcohol Rehab Centers
Teen and adolescent drug and alcohol rehab centers generally take in youth in the ages ranges of approximately 12 - 20 years of age. Teenage and adolescent drug rehab centers come in a wide variety including detox, inpatient, outpatient and residential. Also, offered up in the news and on television lately are different kinds of boot camps and brat camps for teen struggling with addiction. Adolescent drug abuse has reached epidemic proportions and has not fallen off in recent years.
| | |
| --- | --- |
| | Teenager in Drug Rehab Center |

But, because teen drug addiction is based upon a specific age group, then adolescent drug rehab centers will need to target this group specifically for optimum results. For instance, some residential treatment programs for teens will also target problems at school and may even offer tutoring and academics as part of their program. Since peer pressure is especially strong among adolescents, many rehab centers offer peer pressure counseling as well.
By the time they are 17-years-old, 56-percent of today's teens will know at least one drug dealer. And, illicit drugs are not the only problems facing today's adolescents. Prescription drug abuse is also on the rise among teenagers. In a recent survey, 14-percent of 12th graders reported either using Vicodin or OxyContin for non-medical uses within the past year.
According to a study in Minnesota only one-quarter of those age 14 - 17 who need drug or alcohol treatment receive services. Persons 19-years-old or younger account for one-half of all admissions for marijuana use or dependence.
The good news is that adolescent drug rehab centers have also been proven to be effective in treating adolescent drug and alcohol abuse, accounting for decreased use in marijuana by more than one half after treatment and better social, family and school adjustments. Most adolescent drug rehab centers take into account specific requirements of the youth population such as developmental stages, ethnicity, culture of origin, gender issues, sexual orientation, coexisting mental disorders and family issues.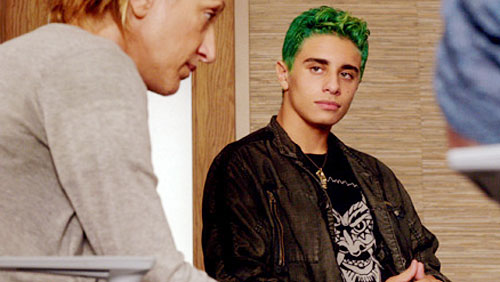 Because of the nature of drug abuse among the teen population, rehab centers will typically counsel youths on many matters surrounding the abuse and addiction issues. For instance, matters such as school-related problems, risky sexual practices, delinquent behavior, crime and other issues may be addressed directly with the teenagers. Other issues such as developmental problems due to substance abuse, cognitive impairment, short-term memory loss and loss of comprehension will also be addressed.
Besides offering a myriad of treatment models geared for teenagers, adolescent drug rehab centers also offer support and resources for relapse prevention and reintegration back into the community of family, friends and classmates. Many teen addiction facilities also help adolescents and families deal with issues within the criminal justice system, if the drug abuser has also committed criminal or civil acts as part of the drug abuse.
Community resources will be identified in order to prevent relapse including identification of school nurses, psychologists and drug counselors along with other public and private agencies within the community that deal with substance abuse directly or in a supportive role. Identifying community-based adolescent support groups, advocacy groups, and causes that support drug-free living will help youths to maintain sobriety over the long haul.