Huffing
Huffing, also known as inhalant abuse, is inhaling chemical vapors, often found in household cleaners, to achieve a euphoric high. There are many different substances that can be used for huffing. The 2000 National Household Survey on Drug Abuse showed that the majority of users fall between the ages of 12 to 17 years old.

| | |
| --- | --- |
| | Huffing and Breathing |

Second to this is the age group of 18 - 25 and 18-percent of 12 and 13 year olds had admitted to huffing once or more in their lives. Huffing produces the same intoxication effect that alcohol produces. Initial symptoms are drowsiness, light-headedness, and loss of inhibition.
If the abuse is continued, further symptoms may be reported such as feeling light-headed, seeing things that aren't reality, becoming argumentative, becoming detached and poor judgement. Individuals who choose to abuse the chemicals even further will experience moodiness, suddenly losing weight, not being attentive, being uncoordinated, becoming easily irritated, and a loss of muscle strength.
Huffing is a very dangerous abuse problem that can cause severe injury and even lead to death. Damage of the brain plus other internal organs may be caused due to huffing including the heart, liver, kidneys, and lungs. Brain damage can result in the individual's total personality changing, less brain functioning, loss of memory and loss of ability to speak clearly. Sudden cardiac death has also been reported due to fatal cardiac arrhythmias that has been caused by huffing.
There are several different categories that the toxins used for huffing may fall into. These include volatile solvents, aerosol sprays, gases, and nitrites. Volatile solvents are those that can be found in paint thinners, nail polish remover, gasoline, felt-tip markers, glue, and other household products. Aerosol sprays contain solvents and propellants that are sometimes used for huffing.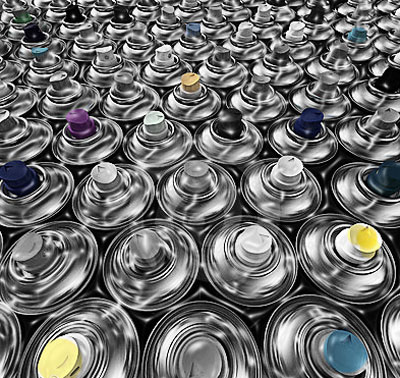 These aerosols include deodorant, spray paint and hair products. Gases include mostly nitrous oxide such as laughing gas, and may not be found as easily around the house. Nitrites are a number of chemicals that are found in products such as room deodorizers, and are more likely to be abused for their effects of sexual enhancement as opposed to intoxication. Nitrites are more likely to be abused by older people rather than young people.
Although huffing does not exclude anyone from becoming an abuser, it is more likely to be popular with young people, especially teenagers. Parents should be aware of the signs of chemical inhalant abuse as these substances can easily be found around the house and it often is difficult to identify them as abusive drugs.
Inhalant chemicals are also especially attractive to teens as they are easily purchased by people of any age and because they are inexpensive. Parents should be looking for signs of abuse such as intoxication as well as mouth sores, sometimes accompanied by unusual odors.