Assertiveness Training in Addiction
Assertiveness training is recommended for all sorts of people with all different life skill levels. But, assertiveness lessons are particularly useful for the recovering addiction.

| | |
| --- | --- |
| Talk to the Hand | |

Assertiveness can be a helpful tool for people who are just starting their journey down the recovery path from addiction and are struggling with various levels of denial and have a difficult time claiming accountability for their actions.
Many drug and alcohol rehab centers will offer assertiveness classes to those in recovery as one technique that will help reduce stress and help the addict achieve more control over their otherwise out-of-control lives. Most addicts are low on the assertiveness scale when it comes to dealing with family, friends, coworkers, acquaintances and the public at large.
According to a survey in Counselor Magazine, those who had undergone recovery through a drug and alcohol rehab center were asked what treatment the center offered benefited them most. Out of all of the different treatment methods used, assertiveness training was named the one that was the most beneficial.
Now, assertiveness lessons may at times be dependent upon other treatment methods so that the addict can receive full benefit of the training. For instance, if someone in recovery for substance abuse isn't in touch with their feelings, they will have a hard time asserting their own needs based on their feelings. Treatment aimed at getting the addict in touch with his or her own feelings may be required first in order for training to be fully effective later.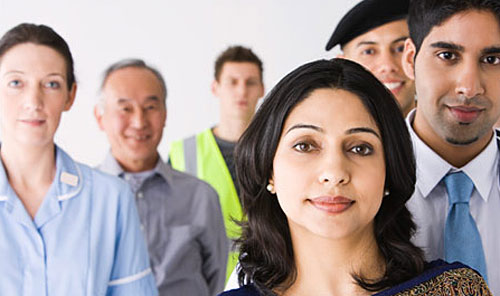 Assertiveness involves the addict being honest and acknowledging their own feelings to themselves first. Once the addict is clear about what they are feeling, then they can take action to communicate to others based upon their own clarity of feeling. Enablers and others may not be used to this new assertiveness from the addict and may react to try to restore the status quo.
Through assertiveness, the addict will be prepared to deal with the reactions of others to this new assertiveness. This new assertiveness may be threatening to others involved in close relationship with the addict as all of a sudden, the relationship has changed and their own role in the relationship may now be unclear.
Assertiveness classes will teach the recovering addict to be clear about their wants and needs, be consistent and be persistent. Expectations will also need to be dealt with in a realistic manner. For instance, some people think that by receiving training they will now be able to get all the things in life that they were never able to get before.
What most people who have been through training and practice the techniques find, however, is a quiet confidence, a sense of empowerment, a new found clarity and a lessening of stress in general. And, to most of those who achieve these new life skills, assertiveness is worth its weight in gold. You Got That?!