Holistic Addiction Treatment Programs
A holistic addiction treatment program is a method of treating illnesses that considers the entirety of a person's well-being and not just one aspect the way traditional treatment centers do.
| | |
| --- | --- |
| Yoga | |

Practices of treating addiction and other maladies in a holistic way dates back about 5,000 years in India and China. In the twentieth century, this style of treatment has found its way to the Western hemisphere and has become a popular alternative to medicine that is allopathic.

Everyone who is going through alcohol and drug abuse has factors like their environment, social and economic background and self-esteem that contributes to the situation. Currently, more and more facilities that specialize in rehabilitation include treatments and programs that are holistic and go way beyond traditional psychological types of therapy.

According to the National Substance Abuse Treatment Services Survey, over 98-percent of centers for drug rehabilitation feature programs that are alternative for the treatment of substance abuse such as mentoring, social services and acupuncture. Services of holistic treatment also include yoga, massage therapy and meditation.

Massage helps cocaine addiction patients go through the process of recovery due to the fact that massage reduces worry and relaxes clients. This results in reduced stress as well as cortisol, which is the body's stress hormone. Massage is also known to improve breathing and helps clients become more aware of their physical bodies which surround the addiction they are going through.

Yoga also helps clients reduce cortisol levels and stress levels. Designed specifically for the prevention of a relapse, yoga helps clients with dealing with recurring relapses, should it occur. Yoga participants tend to make better health decisions as well as assist in helping addicts focus on recovery.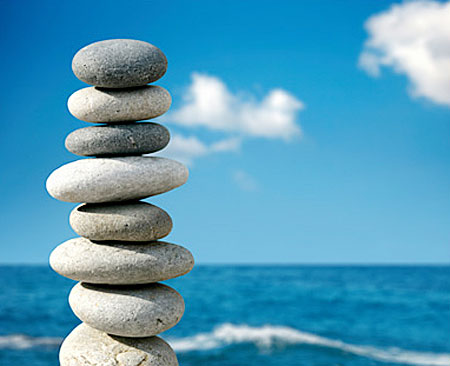 Holistic Thinking

Learning new skills that promote continuing recovery is the aim of treating addiction holistically. A holistic treatment program such as this also focuses on techniques of abstinence and solving situational problems that may arise. Clients usually undergo one-on-one counseling and group counseling for a period of approximately 40 weeks on the average. Aftercare is also available which is a whole-family program designed for preventing relapses of participants.

Some programs are available for between six to eighteen weeks and these are usually the intensive programs for outpatient care. Clients attend group sessions every night including family and individual sessions. Depending on the individual needs of a patient, care and rehabilitation for abuse problems are available that can cater to the specific schedule that you want.

Remember that for all types of addiction, facing reality is the first step of recovery. There can be no solutions for people who do not realize that a problem exists.

The holistic treatment methodologies continuously evolve and programs like massage and yoga are becoming more and more important. Many debate about how effective these treatments really are compared to traditional addiction methods of treatment using drugs. But in combination with tradition treatment modalities there is little debate that holistic treatment can also be an added benefit for many drug and alcohol patients.