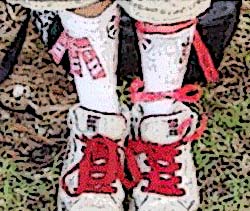 Red Ribbon Week is typically held the last week of October every year. This year Red Ribbon Week is being held October 25 – 29, 2010 and there are many schools across the country acknowledging this.
The history of Red Ribbon Week starts with DEA Special Agent Kiki Camarena who was kidnapped in Mexico in 1985. He was tortured and murdered by one of the Mexican drug cartels.
Red Ribbon Week was first practiced at Camarena's high school in his hometown of Calexico, California. Students and others pledged to live drug free lives and to help others do so as well. Many slogans against drugs have come from Red Ribbon Week.
This year part of the emphasis is on both education of kids and parents. Slogans like "Be aware, don't share" and "Lock your meds" are being used to call awareness of how easy it is for children and teens to get and abuse adult medications or even prescription medications that each other is using for a specific purpose, such as ADHD.
One of the sad notes is that because of budget cuts Red Ribbon Week will not be part of some communities. This hits especially home for me, as in my hometown in Illinois last year 1,400 students participated and this year none will since Red Ribbon Week has been cancelled.
The good news is that most other schools that participated last year will continue to participate this year and Red Ribbon Week will continue to spread the anti-drugs message.